10.00 dollars
Scenario Game Day,
Two pilots was flying an Small Plane gathering intelligence, when it crash, the pilots not knowing the area they circle the crash site waiting for assistance, As Military force moves in to capture the two pilots and bring that back to the village to hold them for ransom that they want the government to paid for return of the pilots. A strike force is sent to retrieve the pilots.
Village Mission One,
the Village people must capture the pilots and bring them back to the village, (The pilots will only be armed with pistols at this time, once the strike force is attacking then the pilots can get rifles and try to escape with assistance from the strike force.)
Village Mission Two,
The Village people must keep the pilots within the town and keep the pilots locked up!
Strike Force Mission One,
Await for the signal that the pilots was taken hostage, get to the wreck Plane and retrieve the Camera.
Strike Force Mission Two,
The Strike team must then get to the village and free the pilots, remember the pilots are heavily guarded. and then escort them back to the Exfil site.
Please remember while in the village semi auto only and their is always a chance of getting short within a few feet. As always we will have pick up games
Glance at the village
https://www.facebook.com/#!/photo.php?fbid=239860702827402&set=a.140402709439869.47311.140399752773498&type=1&theater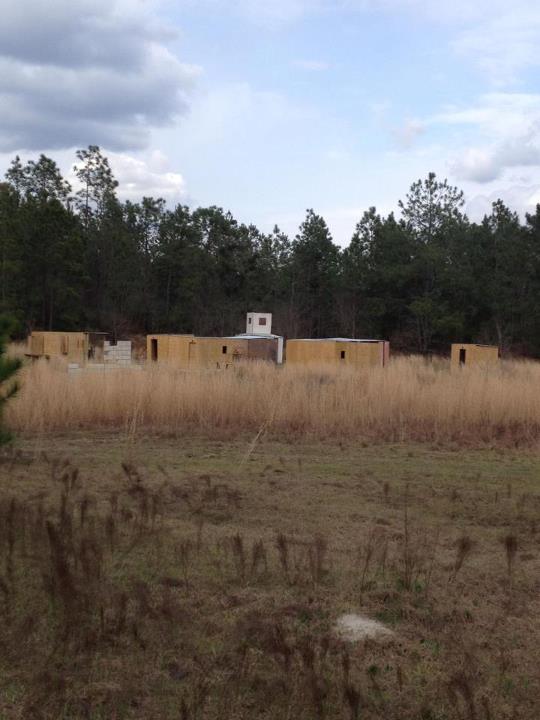 MAP
http://maps.google.com/maps?saddr=Co+Rd+64&daddr=Oasis+Blvd&hl=en&ll=30.630619%2C-87.623155&spn=0.010026%2C0.01929&sll=30.630619%2C-87.623171&sspn=0.002506%2C0.004823&geocode=FQZc0wEdihjH-g%3BFRli0wEd0fbG-g&t=h&mra=mift&mrsp=1&sz=18&z=16
This sounds like so much fun! How are teams decided? Do you play by uniform color or arm bands etc?
Admin




Posts

: 32


Join date

: 2011-06-07


Age

: 24


Location

: Defuniak Springs



Normally green vs tan based uniforms, color tape if there are too many types of camo
That place is practically on top of Wilcox airsoft field
Just when you to the Wilcox exit turn right and left and follow the road near the I-10 until you see the first two house and road is between them and you'll see the sign hanging up i
Are you playing this weekend and what day 4-20-13 or 4-21-13
We'll be playing this Sunday 21st which will be 9am to 4 pm ,and Saturday 27th (regular schedule game day) which will be 12 noon to 9 pm
Is it free for first time on the field? and you can count on me going sunday
10.00 dollars each player, we are no longer doing first time player

---
Permissions in this forum:
You
cannot
reply to topics in this forum