***** UPDATE
Some items have sales pending. Please read below.
*** SALE PENDING Five in box p mag without magpulls.
*** SALE PENDING Tenergy smart charger for Nimh, Li poly, and other types of batteries. Comes with connectors, and adapters for most battery connectors.
*** SALE PENDING Over 20,000 rounds of .25g bbs.
Hey guys I'm selling all my airsoft gear. If you see anything you like make an offer, and let me know. Some prices are negotiable, some aren't.
Please browse through the pictures, any questions just ask.
Remember I'm needing all this stuff gone. I live in Dothan, AL its about two hours from Crestview. Depending on what it is I could ship or meet up in the middle. Any questions just ask. Thanks guys.
NUMBER ONE!!
First on the list is the Echo 1 M240B. I bought it brand new from Airsoft Atlanta for $750. I've had it for two years, used it twice and shot, AND ONLY SHOT 4,000 rounds through it. Most of you all know that it holds 4,000. That's a lot of bbs. It's in fairly good condition as I have ran through woods, and brush so there are some scratches. Also, the mosfet that came with it had some wires that got bent in the buttstock, and they eventually frayed, and came off the crimp. The Echo 1 USA website sells these. I am asking 600. I've included the large type battery. If you do not have a large type battery charger I will provide one at no extra cost.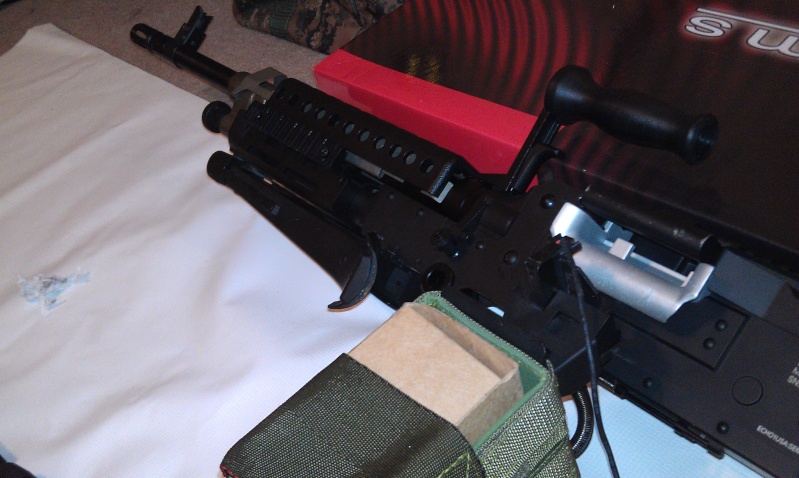 NUMBER TWO!!
King Arms BW 15. I bought it off AMS. I've on it a 4x ACOG, fixed sights, and a bipod on front. This gun has inculded in the crane stock a li poly battery. I had to do a little tinkering to get it to fit in. It's a tight fit, and it's hard to get out in case you want to remove it. Be careful please. This gun is Li poly ready. No upgrades have been done to it. Shoots like a dream. Some scratches, nothing major. Amazing gun really hate to have to get rid of it, but it will serve you well. If you would like to have all the add on left on it please let me know, if not I will remove them. I have the original box as well to ship it with, and it comes with a Mid cap P mag style magazine by King Arms. I'm asking 300.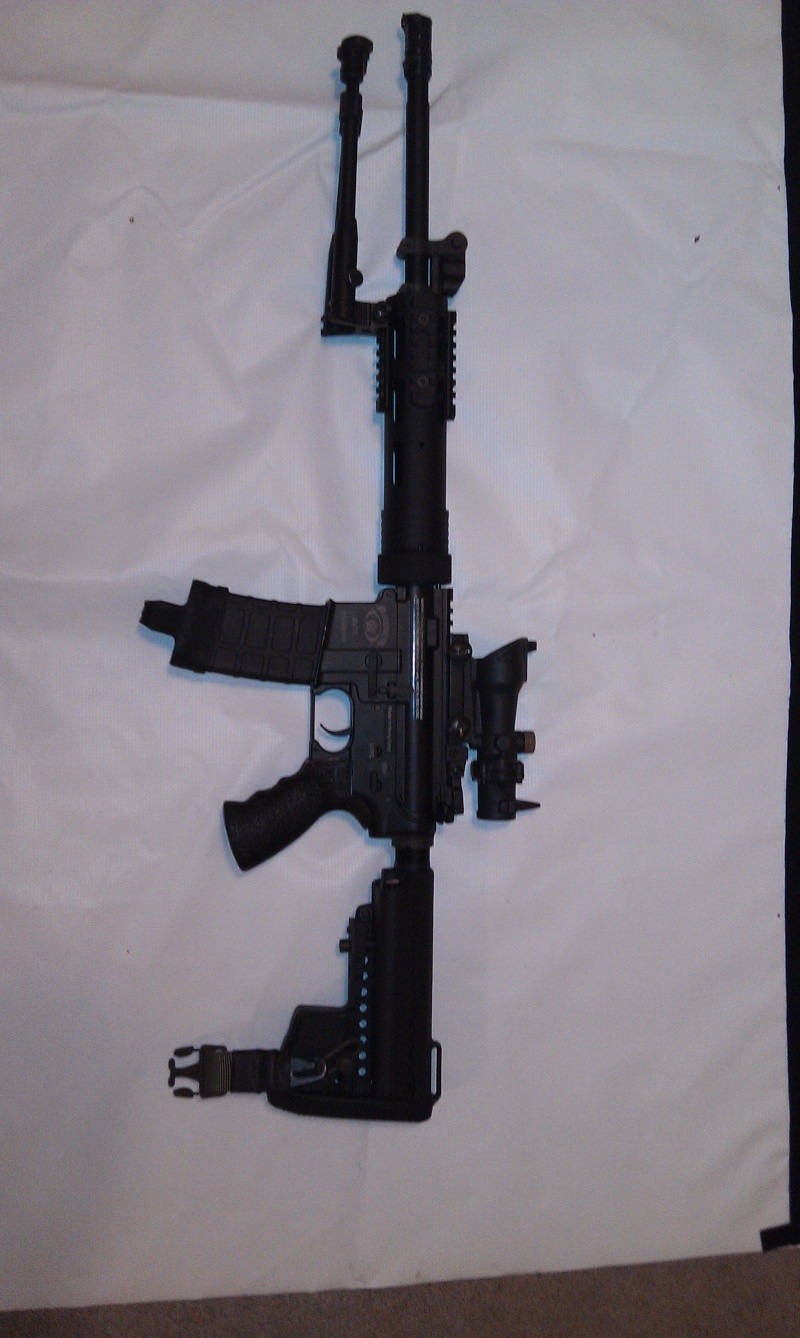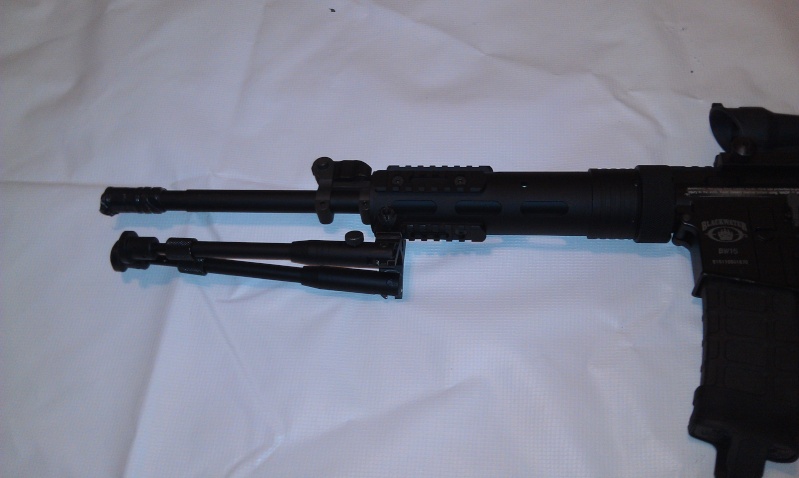 NUMERO THREE!!
. This is a WE Tech G36 GBB. Amazing gun. Bought it brand new. I've had it for three and a half years. It's been my favorite for every airsoft occasion. Included are an Magul Angled ForeGrip and FIVE, yes FIVE GBB magazines. For an amazing price of 150. Why so cheap? Well, it needs work. It needs some TLC, and someone who has a very knowledgeable experience with these finicky pieces of equipment. Last time I played with it, which was a while. It jammed. The magazine fill ports leak, which they probably need new o rings, which Evike.com does sell the moondog o ring aftermarket set, and a good field stripping and what not. The safety on it doesn't engage unless you slide the bolt back, then the safety will engage and prevent accidental discharge. PLEASE PLEASE PLEASE READ THAT PART AGAIN. I hate to see anyone get hurt! If you would like I can include a vest that holds all five magazines with no problem. Since some magazines don't hold G36 magazines just let me know.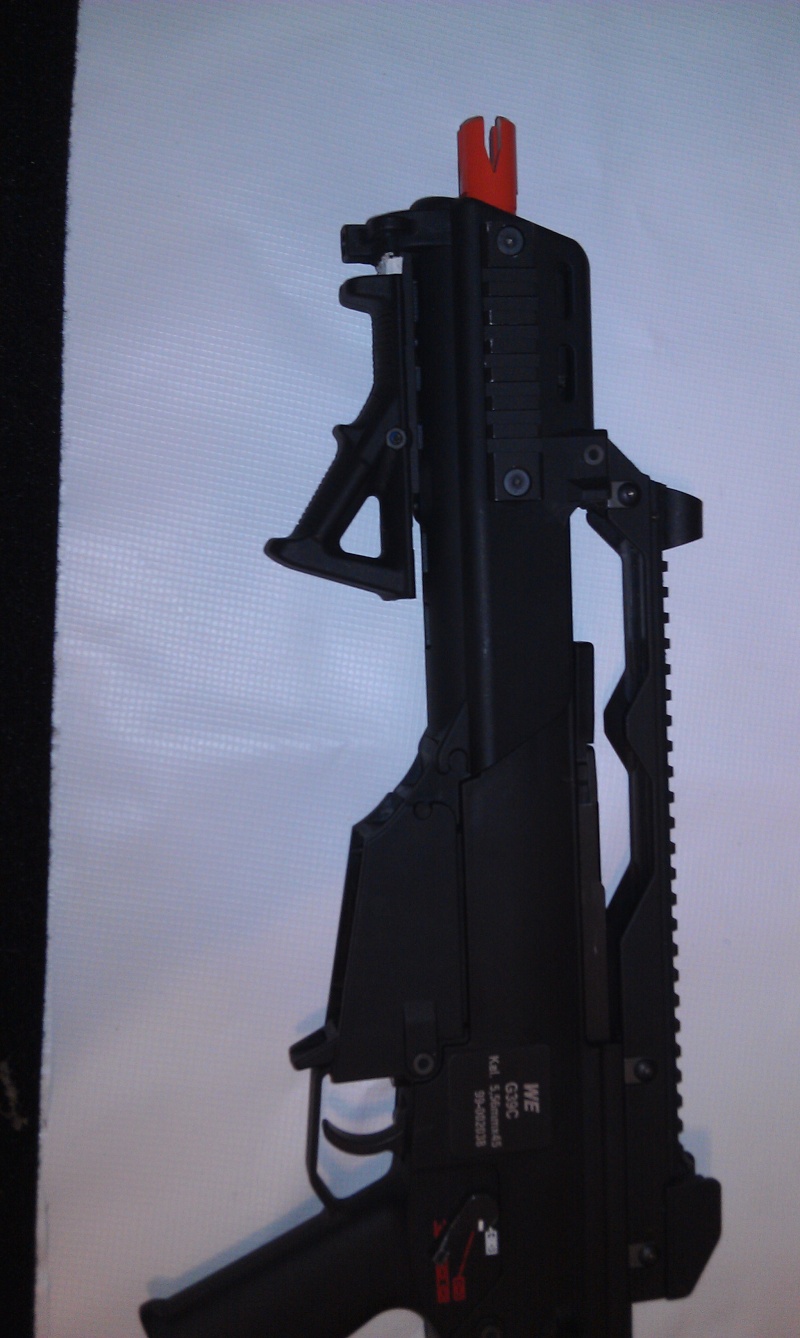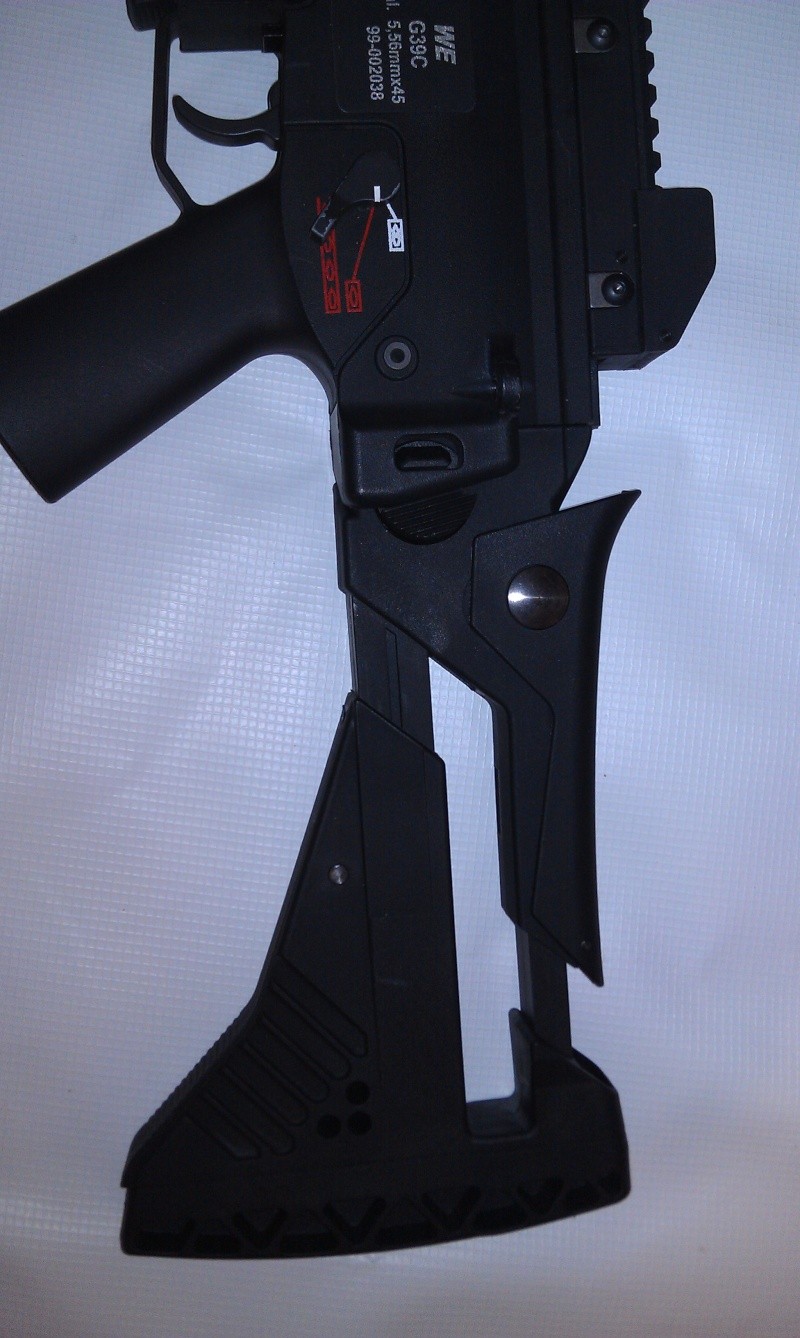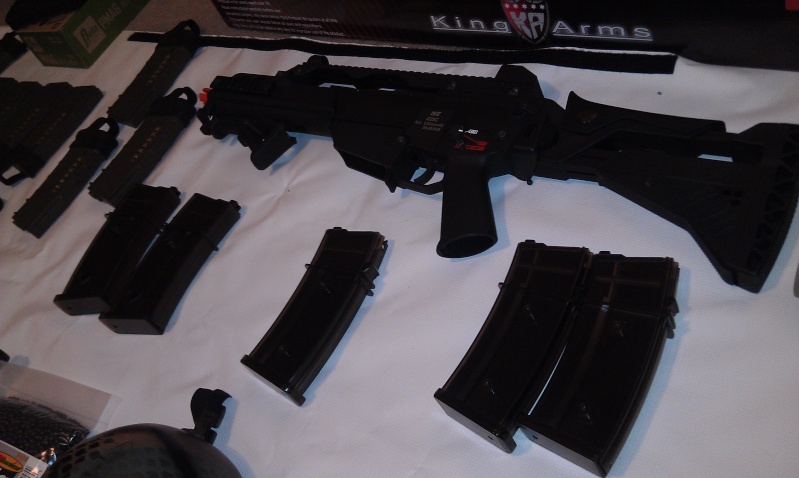 ***********************************************
***********************************************
These pics include:
Li Poly battery, 1200mah
Large type battery charger.
2 Tornado grenades with pins.
1 Cross draw vest with integrated pouches. Fits G36 mags, too.
1 Molle Plate carrier with triple, double stacked mag pouches, dump pouch, and hydration carrier.
1 Chest rig molle
1 Thigh rig molle
1 M9 pistol drop leg holster
Elbow, knee pads, arm covers large size.
1 Gun bag
15 P mags, 10 include the magpuls.
4 Smg magpuls
2 Red dot scopes.
3 BB loaders. Low, mid, and High cap loaders.
2 extra triple double stacked magazines
2 Masks
1 Magpul Angled ForeGrip
3 Li poly battery sacks for storage and charging.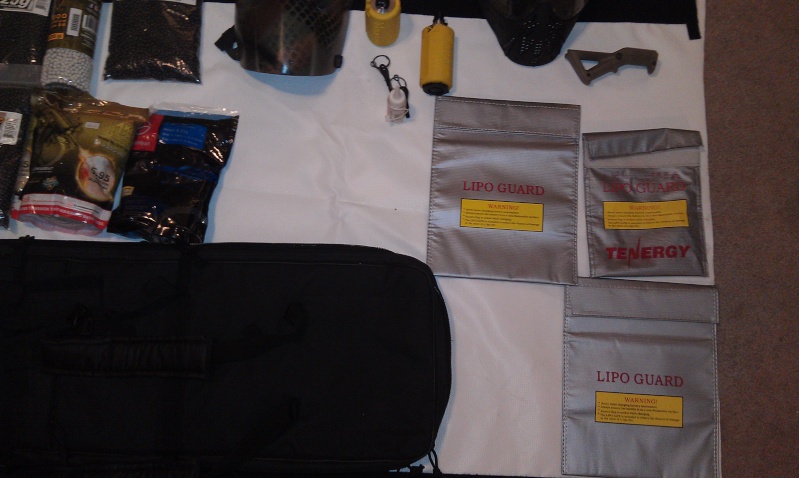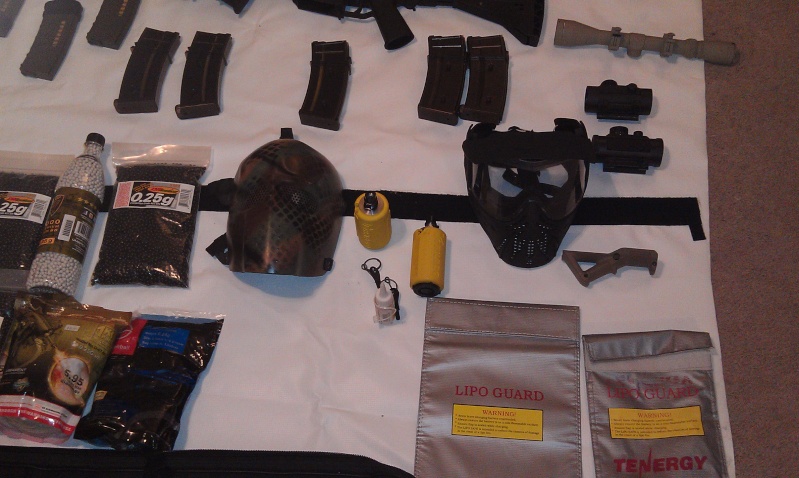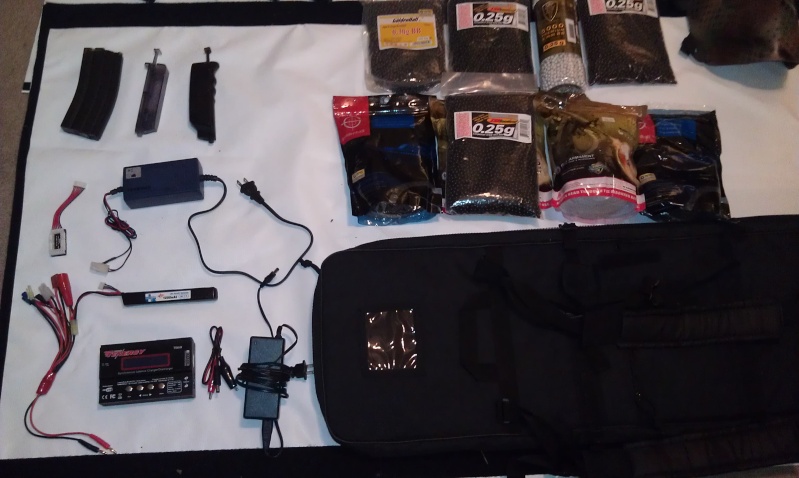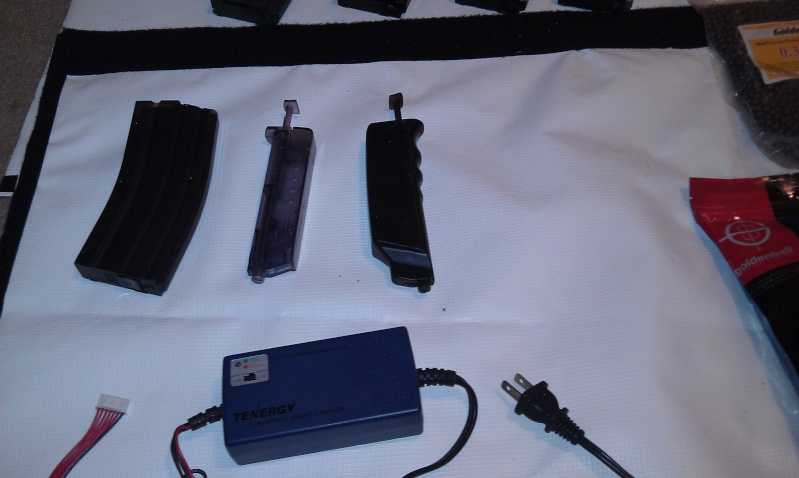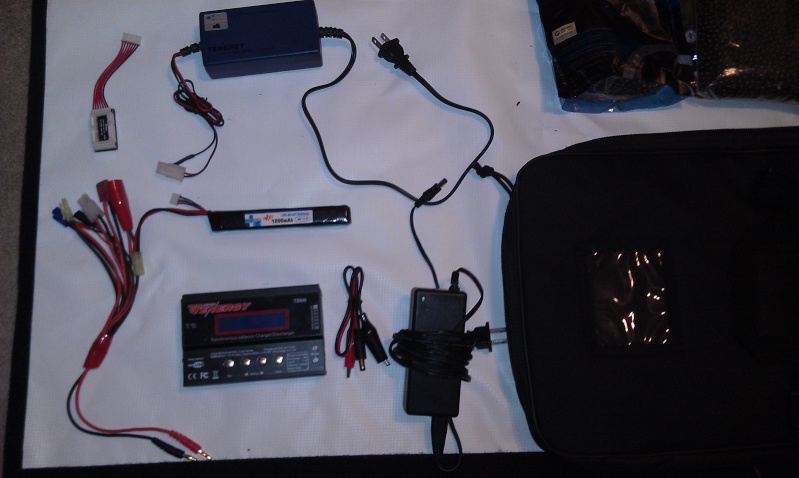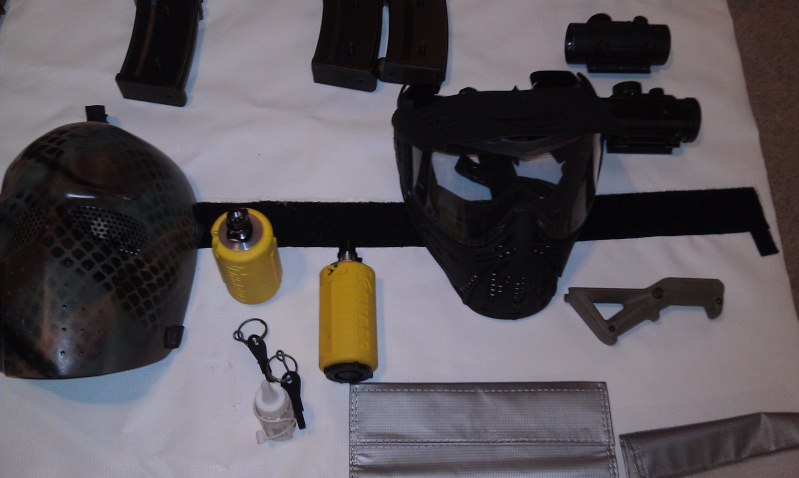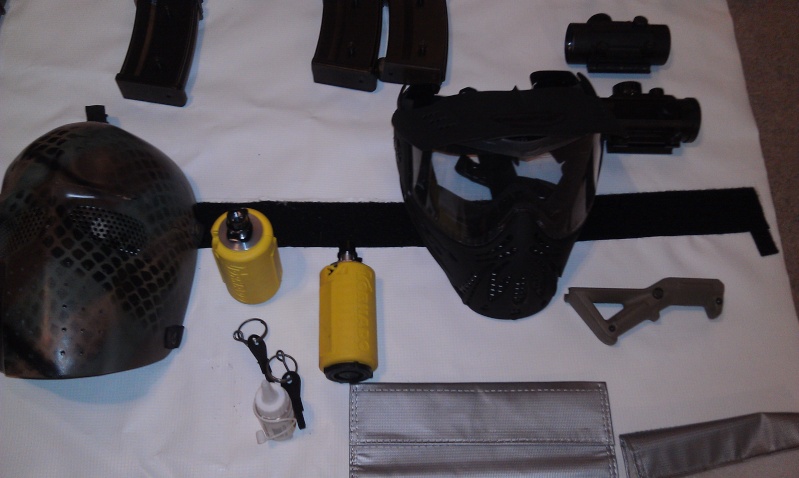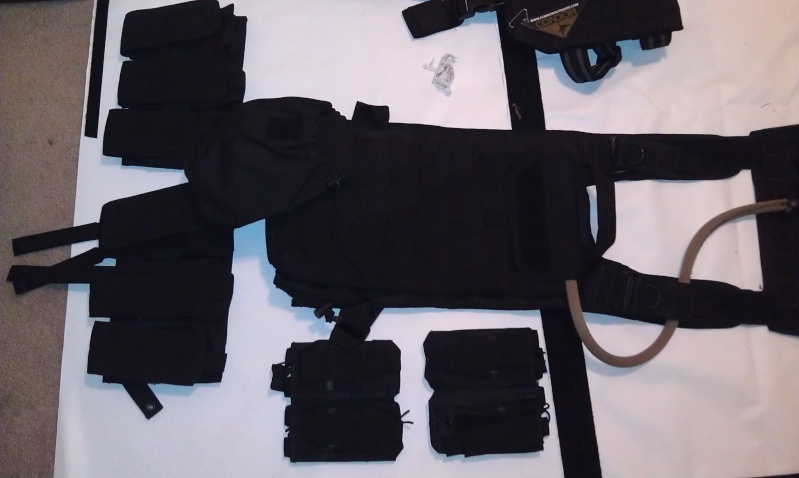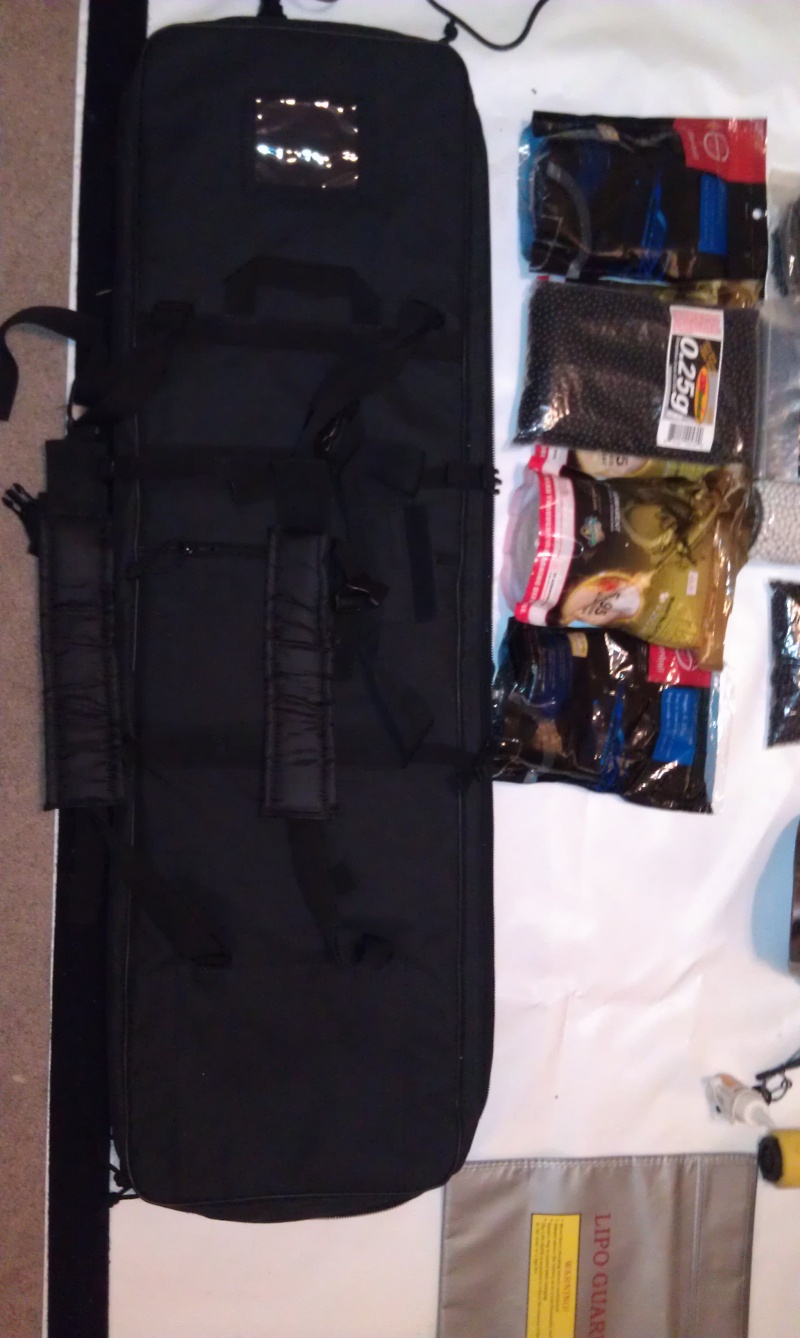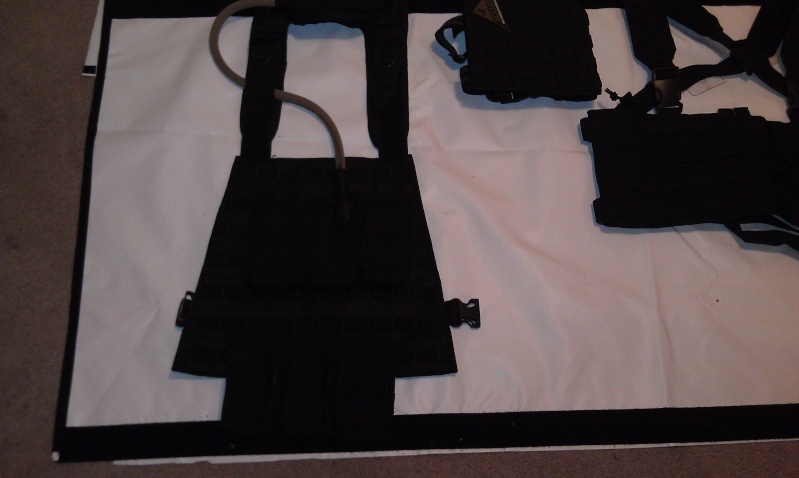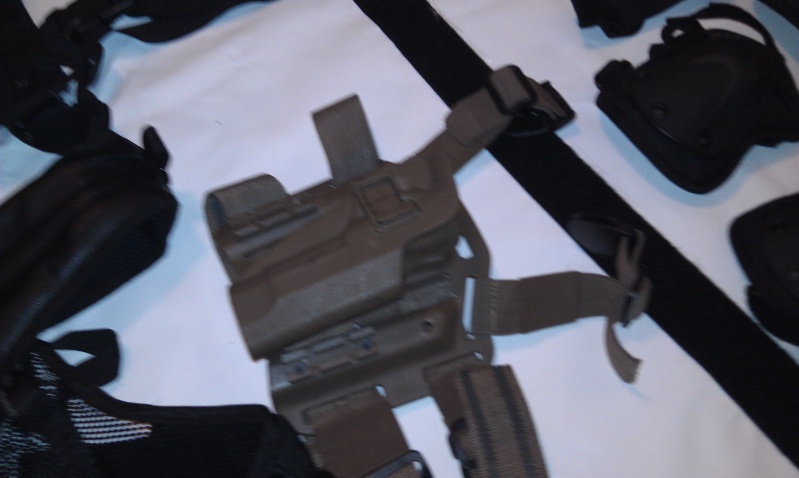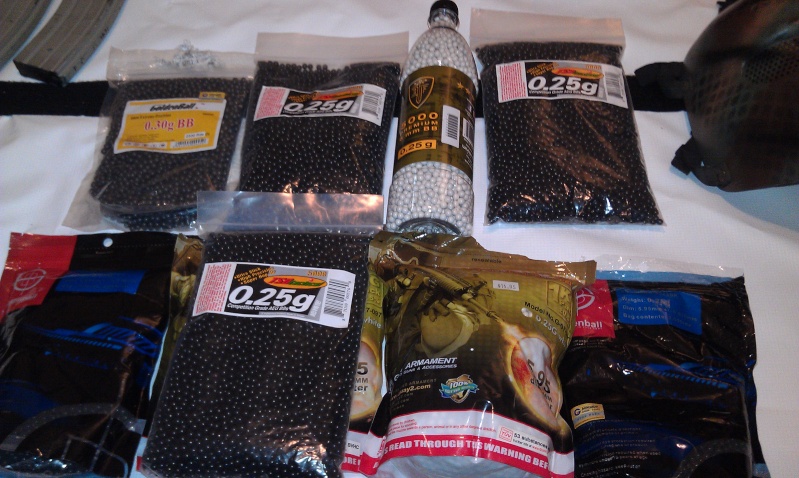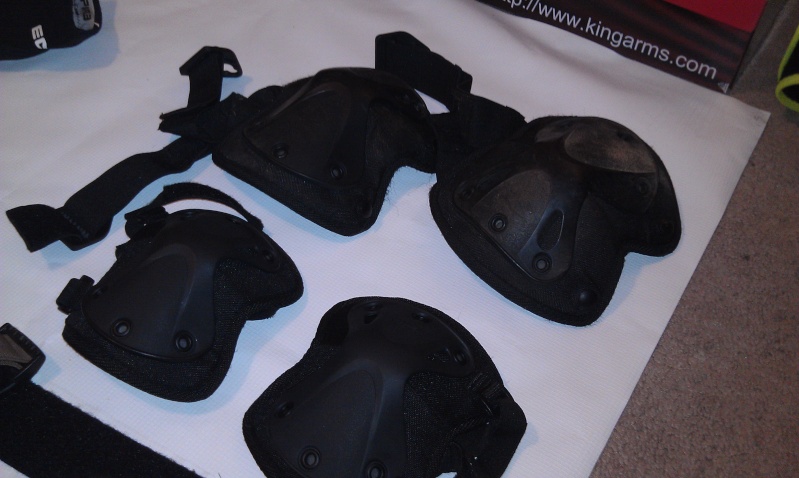 Last edited by Watr84 on Mon Feb 25, 2013 10:38 am; edited 1 time in total
Private




Posts

: 2


Join date

: 2012-07-05



LtGen





Posts

: 119


Join date

: 2009-09-13


Age

: 31


Location

: Niceville, Fl



is thats a 7.4v lipo, and how much for the li-po + li-po bag + li-po charger
Private




Posts

: 14


Join date

: 2012-09-12




---
Permissions in this forum:
You
cannot
reply to topics in this forum